Metal Fabrication Works
Highsunwelding is one of the best metal fabrication provider in Singapore. We offer wide range of metal fabrication works from residential to commercial properties. Our experienced technicians to fulfil your unique demands and custom made designs.
Customized metal Fabrication Works
Highsunwelding provides unique and customized metal fabrication works to fulfil our customer requirements. We made metal gates, grilles, fences, railing and other customized metal products.
We are using materials like stainless steel, aluminum and iron.
Highsunwelding to make sure highest level of quality to build our metal fabrication products are strong and durable.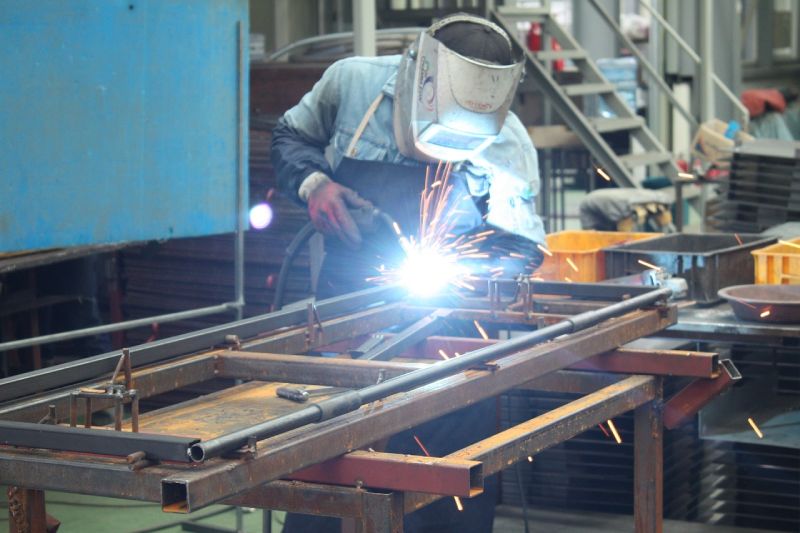 Metal Fabrication Services
Cutting, bending, welding, and finishing of metal products are all part of our metal work services. We guarantee perfect cuts and bends for your metal items by utilizing cutting-edge tools and methods. To give you a robust and durable metal product, our welding professionals are proficient in a variety of welding processes including stick, MIG, and TIG welding. To improve the look and prevent rust and corrosion on your metal items, we also provide finishing services like painting and sandblasting.
Customised Metal goods: We can make metal goods that are tailored to your exact needs. Our team of professionals can provide you with any type of complicated metal structure or custom gate design you want.
At Highsunwelding, we are dedicated to providing our customers with outstanding service and high quality metal works in singapore. Get a quotation from us immediately and find out more about our metal fabrication services.
We appreciate your interest in the unique metal goods we offer at Highsunwelding. We take pleasure in our ability to offer premium metal products that satisfy your specific needs.
Customized Barrier Pole
For a variety of uses, including crowd control, parking lots and building entrances, we specialise in producing bespoke barrier poles. Our barrier poles may be customized to your preferred height, form, and color using a range of materials, including stainless steel and aluminum.
Customized Bollard
Our specialised bollards are made to safeguard buildings, automobiles, and people. Depending on your unique requirements, we may produce bollards in a variety of sizes and materials. Both useful and visually beautiful bollards may be designed and made by our team of professionals.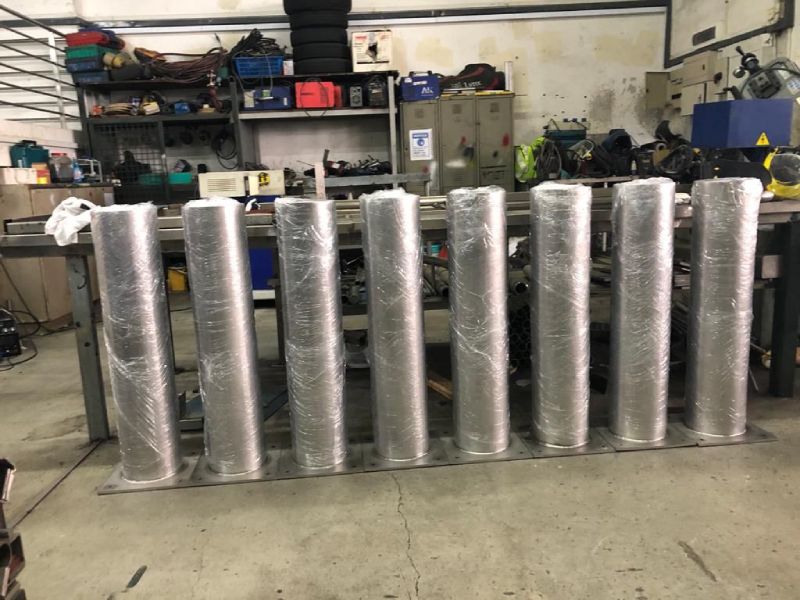 Small and Big Staircase Structures
To suit your particular requirements, we can design both small and large staircase constructions. Our staff is capable of creating durable, long-lasting staircase constructions out of materials including wrought iron, stainless steel, and aluminum. To suit your tastes and the décor of your house, we may develop distinctive and elaborate patterns.
Customized Kitchen Trolley
Our personalised kitchen trolleys are made to make it easier for you to move and organise your kitchen goods and equipment. To meet your individual requirements, we can make trolleys in a variety of sizes and materials. Together, you and our staff may create a kitchen trolley that is both practical and suited to your tastes.
Highsunwelding to offer high-quality, specially made metal items that satisfy your particular needs. To learn more about our custom barrier pole, bollard, small stair, giant stair constructions, kitchen trolley and other stainless steel fabrication metal items, get in touch with us right now. We will be pleased to provide you a price and respond to any inquiries you may have.